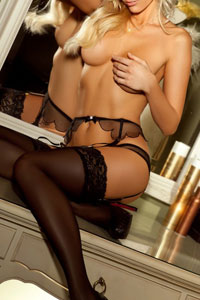 It's a Lifestyle
No doubt escorting is not for everybody, but for me, it is a lifestyle I love. Firstly I love the money, second I have a high sex drive, and third I have always found boyfriends to be too controlling.
In my main vocation as an account executive for a large company, no one has a clue that the apparently untouchable woman, in the tight skirt, leads a double life. Though I do like to flirt with the men at my workplace, I never date them, and this builds sexual tension which I use to advantage in my escorting hours.
I prefer out-calls as they are somehow more exciting. It's like going to a show or a dance and in a way it is a dance between two people. First I like to relax and get to know my new dance partner; this is a meeting of the minds, and this time is best spent over a well prepared meal. We exchange ideas and gentle affection, building anticipation, before the release of fully exploring each other's bodies. Finally we part, me generally preferring to see them again, but never being sure, as this may simply be, as a mighty eagle that gently lands on a passing tree.